Adler & Associates International (AAI) is pleased to announce participation in the 2016 ATAC Range Day. A live-fire lane has been secured to demonstrate the capabilities of the weapon systems and equipment with which their industry affiliates and partners have entrusted them. Anyone wishing to attend this event as an interested party or a manufacturer that would fit well with our alliance should not hesitate to

contact us

. For more information on this event go to the ATAC Range DAY page by clicking

HERE

.
Following, are the companies and equipment that will be demonstrated at this event. Anyone wishing to be part of this event or would like to set up an appointment during the week of 18-22 January at our private accommodations in the Las Vegas area should contact AAI by clicking
HERE
.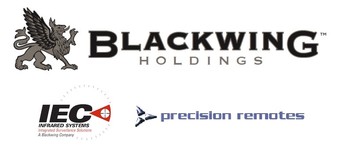 Blackwing Holdings is a private investment firm with controlling interest in the following defense related technology and manufacturing companies: IEC Infrared Systems LLC (IEC) IEC Infrared Systems (IEC) is a multi-disciplinary engineering, design, and manufacturing company that specializes in infrared cameras, thermal imaging systems, non-imaging sensors and supporting subsystems.Precision Remotes LLC (PRL) designs and manufactures a full suite of remotely operated weapon systems (ROWS) and surveillance platforms.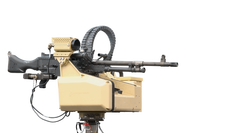 The T360 M240 is fully stabilized and uses the latest PRL Target Tracking technology.

The TRAP® T360 M240 is the new standard for ultra lightweight, precision aim, remotely operated weapon systems for manned or unmanned ground, marine, or aerial vehicle.

---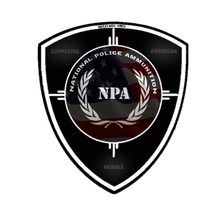 National Police Ammunition (NPA) is a ATF licensed manufacturer specializing in frangible and lead-free (green) ammunition. NPA ammunition is locally manufactured with domestic "Made in the USA" components which are customized to address the unique requirements of law enforcement agencies, government entities and commercial (indoor and outdoor) .

Z-CLEAN The world's first 100% Zinc Projectile. This leadfree projectile safeguards both the health of shooters and the environment by reducing exposure to harmful substances found in traditional FMJ and lead projectiles without sacrificing the ballistics or accuracy of traditional FMJ ammunition.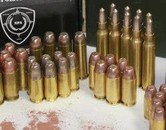 S.D.R (Simulated Duty Round) 100% copper frangible cartridge that blurs the boundaries of training and duty-carry ammunition. All of its components have been specially manufactured to address unique training needs to Law Enforcement Agencies and has been rigorously tested to ensure there is no decrease in accuracy while training.