A REVIEW OF THE SPIKES TACTICAL CRUSADER RIFLE by Russ Adler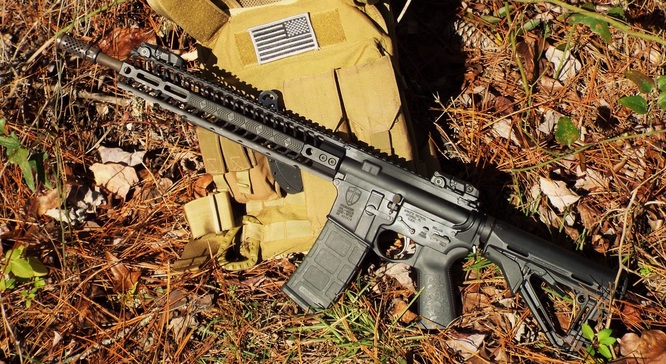 I met Ben Thomas, known to many as "Mookie", back in 2004 via the world-wide web while he was working for the infamous Blackwater as a security contractor. While he was in the fray, he penned an email entitled "Run & Gun in Iraq" that went viral. I requested his permission to use the information in some pre-deployment courses that I was presenting at the time for some folks that were getting ready to go downrange. We stayed in contact off and on over the next several years until we met up in person at a media event for a weapons presentation. We discussed the state of the overseas contracting world and how angry we both were that more often then what should be, US brokered weapons were being delivered to or stolen by people that would end up using them against our troops. That's when he told me about a project that he was working on for Spike's Tactical (ST). Enter the Crusader!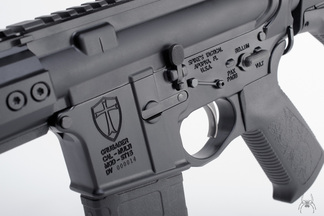 The concept of this rifle was presented by Ben, the Brand Ambassador for ST, a weapons manufacturer out of Apopka, Florida, and accepted by management to begin production. Among the features, that I will get into shortly, is a crusader shield with a cross in the center on the bolt release side of the magazine well, and a scripture on the magazine release side of it. The fact that a scripture is inscribed on the lower receiver has generated much controversy in the unveiling of this rifle from people of all walks of life both in the United States and abroad with claims of bigotry and blasphemy among others. It has even brought the ire of a UK based comedian referring to the manufacturer and my friend Ben as incestuous rednecks. Gotta love our brothers and sisters across the pond for their views on good ol' US gun culture at its finest.

---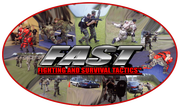 CHECK OUT UPCOMING DYNAMIC TRAINING OPPORTUNITIES AT FASTNATION.US
---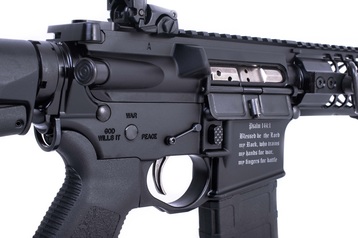 The scripture in question is from the Old Testament in the Bible, Psalm 144:1 – Blessed be the Lord my Rock, who trains my hands for war, my fingers for battle. The reason behind the scripture inscribed on the weapon, says Ben is so that it can't be shipped overseas to be used by an enemy combatant against US service personnel. He relates a story from 2010 that was covered by ABC and the BBC regarding weapon sight manufacturer Trijicon's practice of hiding scriptural references and connotations within the serial numbers of their optics. The U.S. Government made an inquiry as regulations dictate that they are not permitted to procure, use or export items with religious content on them. When the story broke, Trijicon revealed that it was a practice that a previous owner, who had since passed away, started as a homage to his faith, but the practice has since ceased. Undeterred by the controversy, Spikes faces it head on and is in constant production on the Crusader Rifle and at the time of this writing, they are running approximately 4 to 6 weeks behind on orders and that timeline is growing due to the current political landscape.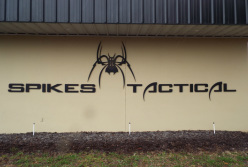 FEATURES

All that aside, my interest in any kind of firearm is reliability and its ability to perform as advertised. With that in mind I spoke to Customer Service and Technical Support representative, John Dowhy along with Sales Manager, Cole Leleux at the Spike's Tactical factory and showroom in Apopka, Florida as they gave me a tour of the facility. The weapon starts with a standard ST forged M4 upper receiver with a chrome-lined, lightweight 14.5 inch 5.56mm Nato barrel (made by FN) with a 1:7 twist attached to it. The barrel is fitted with a .625 diameter low profile gas block and is sleeved with a 12 inch MLOK rail system. It is then capped with a pinned and welded Dynacomp 2 muzzlebrake that is proprietary to Spike's (More on the D2 later). The inside of the upper sports a lightweight Nickel Boron M16 bolt carrier group. It is finished with a set of Magpul Back-Up Sights (MBUS).

The bottom half starts with a forged M4 lower receiver with an integral trigger guard and includes the ST enhanced lower parts kit with their proprietary new Pro Grip. Also included is a ST Battle Trigger, Billet Latch Plate, KNS Anti-Rotational Hammer and Trigger Pins, Ambidextrous Safety Selector, and a Billet Mag Release Button. The lower is finished with a Magpul CTR stock with an enhanced butt pad that houses a T-2 Tungsten Buffer. The complete weapon system comes with one magazine, a hard plastic carry case and a Spike's Tactical Lifetime Warranty.

---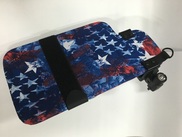 Patriot Shield (Level IIIA ballistic protection along with stab and slash proof ... only $299.99 ... Check it out at the F.A.S.T. Nation store!
---
FORM, FIT and FUNCTION

Unloaded, the weight of the Crusader Rifle is 6.65 lbs. This makes the weapon very maneuverable and user friendly for the owner who will utilize this weapon for fighting. The mid-length gas system was selected for smooth shooting and the re-engineered Dynacomp 2 ensures little to no muzzle rise during rapid fire scenarios that makes it a versatile selection for competition use as well.

This weapon balances the fine line between tactical and competition, Light weight and Dependability! The firing sequence features a crisp trigger with a short reset and with the previously mentioned attributes, it makes for a very smooth shooting rifle with extremely fast follow up shots due to reduced recoil and the overall balance of the rifle is close to perfect.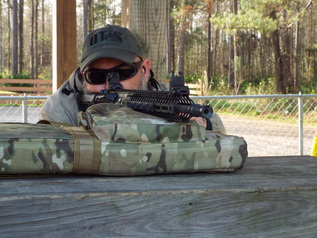 PERFORMANCE

After a sight-in period at the local public gun range, several close range and intermediate drills were conducted from the venerable "El Presidente" and "One to Five" for close range handling and evaluation to some fire and maneuver drills from 50 to 150 yards. Sighting took a little bit longer than usual considering the brisk Florida weather at the time of writing (32° and windy … yes it gets cold in Florida).

That said, for the main purpose of this carbine being a fighting rifle, it is every bit capable of shooting MOA or better with the right shooter behind it (I was close to shooting those kinds of groups during the sighting in period … did I mention windy and 32° … in Florida?). I digress. With the initial rounds down range, the factory tour came next with several more trips to the range under a variety of weather conditions and temperature spans (it rose to the high 80s at one session).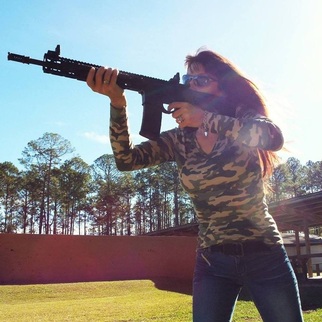 During the course of testing and evaluating this weapon, NO malfunctions occurred. An impressive point as I was advised by the owner (Mr. Mookie himself) that prior to my taking possession of the rifle, it had recently been used at back to back tactical rifle courses with upwards of 3000 rounds run through it without having been cleaned.
The engineering in some of the less discussed parts of AR platforms such as the proprietary D2 comp and the weight reducing cut outs in the bolt carrier group make this production gun a cut above for the price that it lists for. MSRP for the ST Crusader is a very reasonable $1,395 and can be found at a firearms retailer near you or on the Spike's Tacical website …
www.spikestactical.com
.
For what started out being a concept gun that would not be eligible to be shipped overseas where it could fall into the wrong hands and used against America's fighting forces, the Spike's Tactical Crusader Rifle became so much more!